The Wright-Austin™ Company manufactured air/liquid separators at their Detroit, MI plant until purchased by Hayward Manufacturing in 1996. In 2005 Eaton Hydraulics LLC, Filtration Division purchased Hayward Manufacturing, and now Wright-Austin™ is a trademark owned by Eaton Hydraulics LLC, Filtration Division. Wright-Austin™ established the standard for gas liquid separator design over 100 years ago.
So what is a gas liquid separator? These separators are pressure vessels that remove up to 99% of moisture and solid particles (larger than 10 microns in size) in compressed air and steam. Gas liquid separators are usually installed following an intercooler or aftercooler to remove moisture that could cause damage to the subsequent processes, ideal for the removal of entrainment in primary air lines leading to air equipment such as nozzles, air chunks or spraying equipment. These gas liquid separators can be installed ahead of steam turbines to protect the blades from erosion from wet steam, pipe scale, as well as other damage-causing entrained solids. They are also installed in steam distribution lines to assure that clean, dry steam enters heat exchangers, pressure reducing valves, temperature regulators, meters, and other process equipment.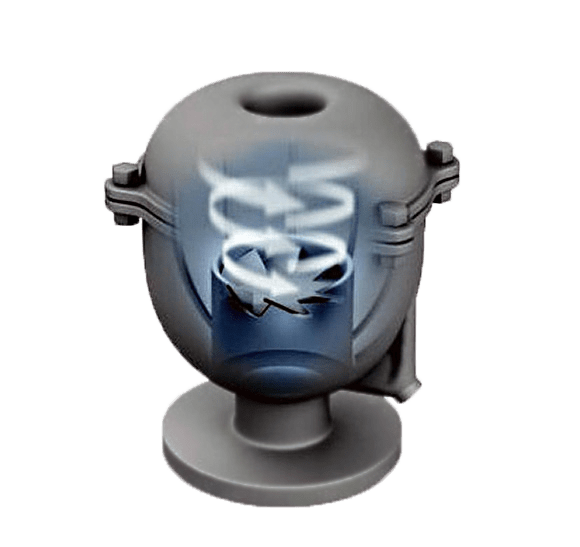 Type 40 EHC Separator Exhaust Heads
These are rugged exhaust heads that are made from high tensile cast iron for long service life. The 40 EHC exhaust heads provide superior separation of objectionable entrained liquids and solids from steam, vapors and gas.
To view 40 EHC separator exhaust heads on our store, click here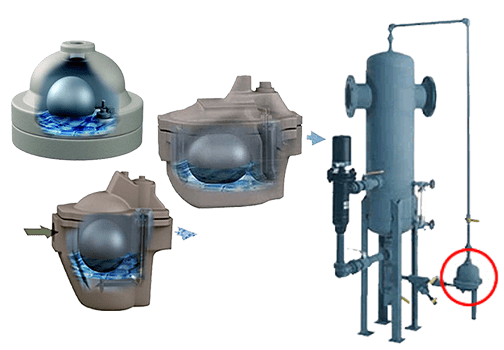 Drain Traps
Floating drain traps are the best solution for removing condensate removed from air or gas without the loss of pressure in the line.
To view drain taps on our store, click here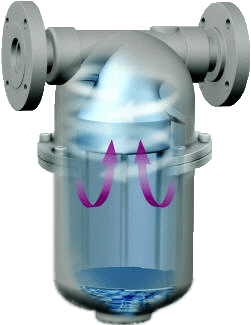 Type T and TS Separators
Type T Gas Liquid Separators are constructed of cast iron and are suitable for a wide range of applications such as steam line and compressed air lines. They are available in carbon steel and stainless steel for air, gas and steam lines. Type TS models include added sump capacity for heavier liquid loads.
To view T and TS separators on our store, click here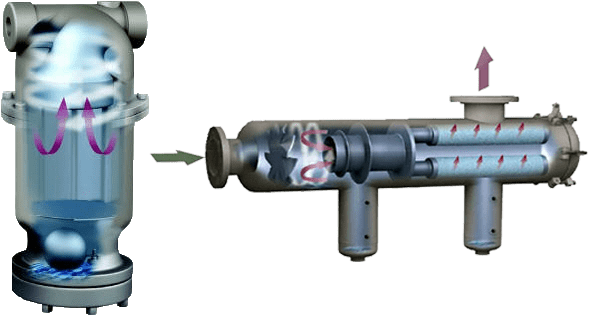 Type ST and 31-ST Separators
Type ST Separators are compact and installed easily with an integral drain trap that can be supported by the line. 31-ST Type Separators are economical high efficiency low profile separators for steam, air and gas service.
To view Type ST Separators on our store, click here
To view 31-ST Separators on our store, click here
If you are looking for a Wright-Austin Eaton Filtration separator that is not on our online store, give us a call us at 205-655-0434